Hiring Tips
10 Questions To Ask When Hiring A Painting Contractor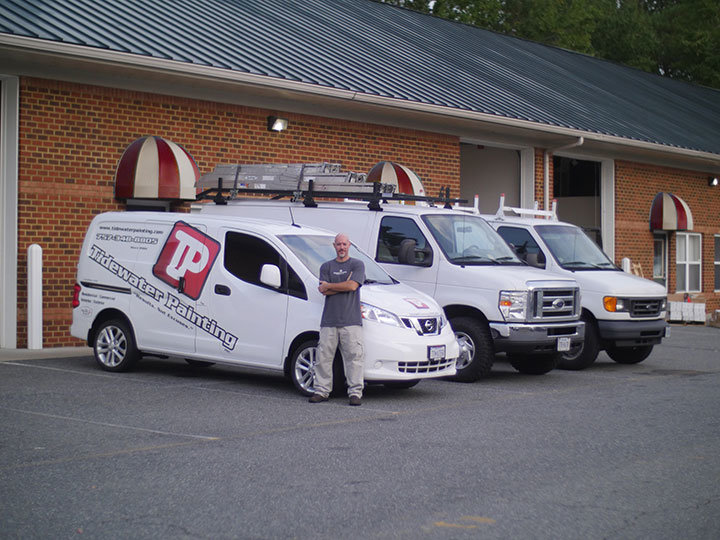 01.

Proper Licensing

Make sure your painting contractor holds the proper licensing. They should have a business license as well as a contractor's license issued through VA DPOR. A business license alone is not enough. In fact it is illegal for them to operate without a valid VA State Contractor's License. Tidewater Painting has both required licenses and will gladly provide proof upon request.
02.

General Liability

Make sure your painting contractor carries General Liability Insurance. This insurance protects your personal property in the event of an accident or negligence. Tidewater Painting carries General Liability Insurance.
03.

Workers Compensation

When hiring a painting contractor, ALWAYS make sure they carry Workers Compensation Insurance! This protects you in the event that a worker sustains an injury on your property. General liability insurance DOES NOT cover this. Tidewater Painting carries this necessary insurance.
04.

Detailed Contract

Make sure you receive a signed detailed contract. If changes are made during the course of the job, a change order should be issued. These items protect both you and your painting contractor and should eliminate confusion. Tidewater Painting will always provide you with a signed copy of your contract.
05.

Upfront Money

Be cautious when giving a painting company money up front. Unfortunately, not all contractors practice good ethics. A typical deposit should be between 0-33%, depending on the size of the job. Tidewater Painting does not usually require a deposit.
06.

References

Ask for references. Any reputable painter will be able to provide them upon request. Be weary if they can't or won't produce them. Tidewater Painting will gladly provide references upon request.
07.

Experience

How long have they been in business? Unfortunately, in this industry there are many "fly by night" companies. It just makes sense to choose someone who has been in business locally for a long time. Should a problem arise, you will be far more likely to receive a reasonable solution. Tidewater Painting has been in business since 2002.
08.

Cost Cutting

Everyone likes to save a buck. But going with the lowest bid may not be such a good idea. Ever heard the statement, "you get what you pay for"? Some of the ways a painter may be able to cut his rates would be, cutting corners on the job, using inferior products or by operating an illegal business without proper licenses, insurance or workers comp. This is NEVER good for you, the customer. At Tidewater Painting, we always strive to give our customers the absolute best value possible.
09.

Subbing

Who are you really hiring? Some painting companies will "sub out" work. Meaning once you hire your painter, they "sell" the job to a third party who actually performs the work. Essentially removing themselves from the loop. Tidewater Painting does not do this.
10.

Quality Materials

Ask your painting contractor which brands he uses. Always make sure he uses quality materials. They WILL give you a better finished product and last longer. Tidewater Painting uses only the best materials from Benjamin Moore and Sherwin Williams.
Get a Free Estimate! Contact Us Today To Get Started!