Driveway Power Washing
Make Your Home Look Like New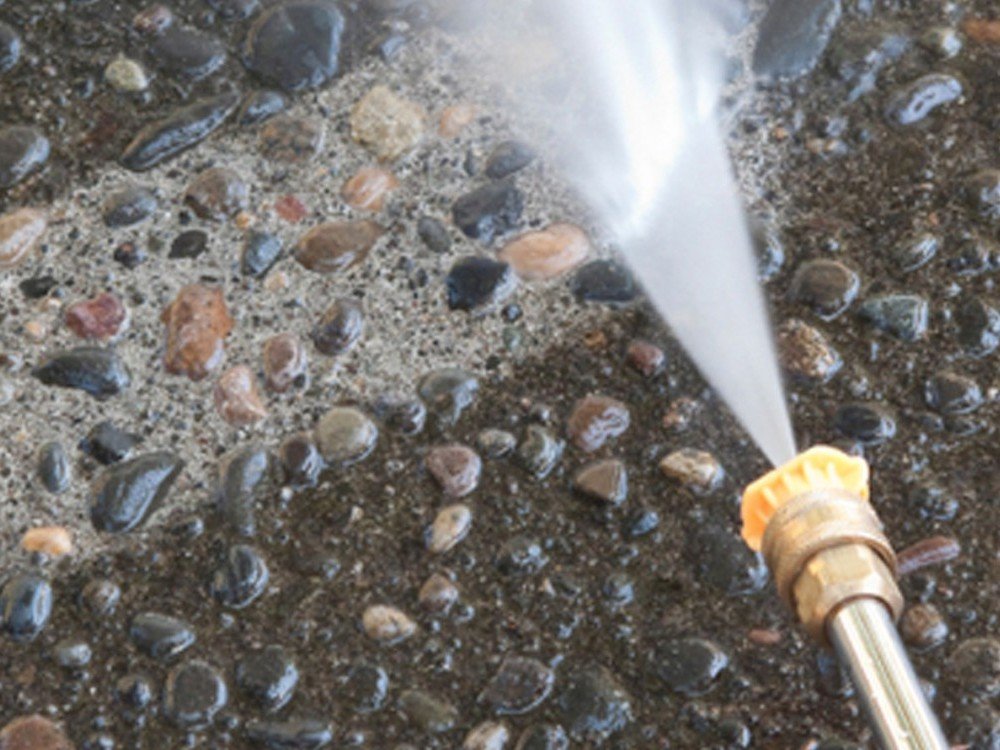 The appearance of a driveway is often overlooked. However, regardless of whether or not you pay attention to how your driveway looks, having a clean and beautiful driveway significantly increases the value of your home. Conversely, if your driveway is visibly dirty and appears aged, your home will lose an abundance of curb appeal and monetary value.
Unfortunately, the concrete material from which driveways are crafted is actually very prone to the accumulation of surface stains. These stains, which include rust, oil, dirt, and dust, dull the overall appearance of the driveway and cause it to look grimy and excessively dirty. At Tidewater Painting, we offer thorough pressure washing services to all of our customers in Chesapeake and Virginia Beach areas. Our driveway power washing services brighten your driveway and lift surface stains as well as deeper stains that have penetrated the surface of the concrete, leaving your driveway looking fresh, clean, and new for years to come.
Need Something Else?
Here Are The Other Services We Offer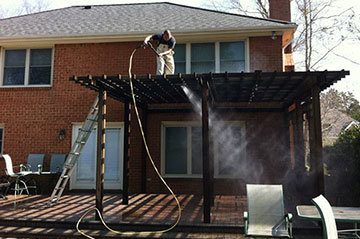 Low Pressure Cleaning
There are many different cleaning techniques under the umbrella of pressure washing….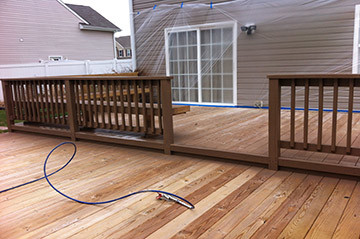 Deck Staining & Sealing
Whether your deck is like new or showing the effects of weather damage and age, Tidewater Painting can transform it into…
Get a Free Estimate! Contact Us Today To Get Started!